Lest We Forget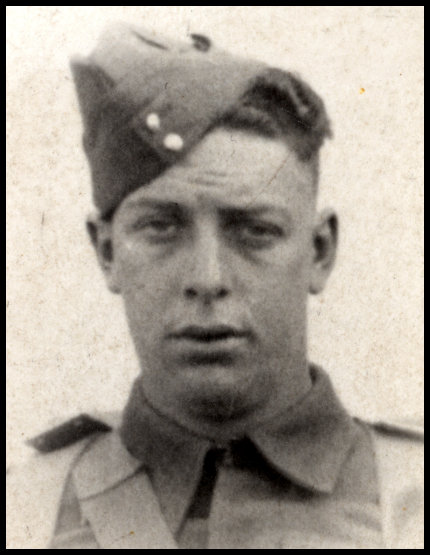 Watts, Marshall Webster
Private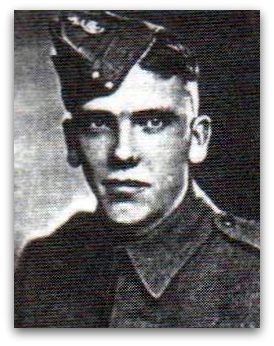 Irwin, Clifford Charles
Sergeant
Diebold, Jack Frederick
Private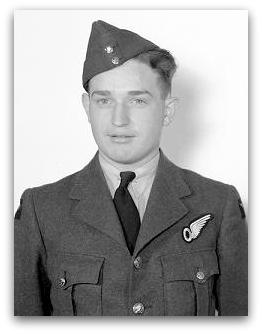 Cory, Gordon Johnson
Flying Officer
About Us
At the Canadian Fallen Heroes Foundation, we recognize that our fallen heroes were more than just soldiers: sons and daughters, husbands and fathers. They hailed from every corner of our great country, representing cities, towns, and hamlets that, in some cases, have disappeared with time. Thousands of names are solemnly inscribed on cenotaphs from coast to coast. Many of them were young, and tragically, a significant number would not live to see their parents again. It is challenging for us to fathom the depth of their pain. For these heroes, it was not just the loss of a soldier but the loss of the life that was and the life that could have been.
Since 2003, The Canadian Fallen Heroes Foundation has been dedicated to collaborating with both private and public organizations. Our mission is to humanize the fallen, provide a glimpse into our soldiers' lives, and preserve their memory through memorials. We've crafted oak-framed and metal art prints that are now on display in over 500 communities across the nation, with thousands more recognized and accessible through our online database, found by visiting "In Memoriam." Here, you can search for these heroes by their name or the town they once proudly called home.
We sincerely thank the countless supporters and volunteers who have made this project possible. As a registered charitable organization, your unwavering support humbles us, and we could not have achieved this without you.
While we can never truly repay the debt we owe to these heroes, we can and will remember them—all of them, each and every ONE.
Mandate
Sharing the Stories of Canada's Fallen Heroes and Ensuring Free and Easy Access to Our Military History
Mission Statement
The Canadian Fallen Heroes Foundation is dedicated to honouring the memory of Canada's Fallen Heroes by sharing their stories and ensuring that all Canadians have free and easy access to our military history. We are committed to preserving the legacy of those who made the ultimate sacrifice for our country and fostering a deep and lasting appreciation for their service and sacrifice among all citizens.
Core Values
Remembrance: We are unwavering in our commitment to remember and honour the brave men and women who have given their lives in service to Canada. We hold the values of courage, sacrifice, and selflessness in high regard.
Education: Knowledge is the key to understanding and preserving our military history. We are dedicated to providing educational resources and promoting awareness of the true stories of Canada's Fallen Heroes.
Access: We are dedicated to ensuring all Canadians have free and easy access to our military history, making it as widely available and inclusive as possible.
Integrity: We are committed to the highest standards of integrity, honesty, and transparency in all activities, from preserving historical records to sharing the stories of Canada's heroes.
Objectives
Research and Documentation: Conduct thorough research and documentation of the lives and service of Canada's Fallen Heroes, compiling a comprehensive record of their stories, contributions, and sacrifices.
Education and Outreach: Develop and distribute educational materials, exhibits, and online resources to schools, communities, and individuals, aiming to promote an understanding of Canada's military history and the sacrifices made by its heroes.
Truth & Reconciliation: Promote truth and reconciliation by acknowledging and honoring the invaluable contributions of Indigenous military service to Canada's history, fostering greater understanding and unity among all Canadians. Through this recognition, we aim to bridge historical divides and build a more inclusive, equitable society.
Memorial Preservation: Support the preservation and maintenance of military memorials, cemeteries, and monuments that commemorate the memory of Canada's Fallen Heroes.
Free Access: Promote free access to our military history by offering the public free digital resources, archives, and historical records and advocating for policies and initiatives that ensure access to this vital information.
Collaboration: Foster collaboration with schools, universities, museums, government bodies, and community organizations to collectively honour and remember our Fallen Heroes.
Awareness and Fundraising: Raise awareness of the Foundation's mission and secure funding through partnerships, donations, and grants to sustain our efforts in sharing the true story of Canada's Fallen Heroes.
This mandate is a solemn commitment to our mission and values, and it guides all activities of the Canadian Fallen Heroes Foundation. We strive to ensure that the sacrifices of our heroes are never forgotten and their stories remain accessible to all Canadians, inspiring a profound respect for our military history and those who have served our great nation. We will honour their memory and educate future generations about their extraordinary contributions.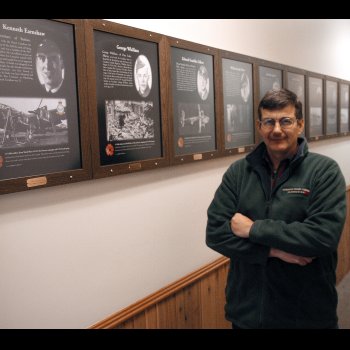 Founder/Executive Director
Mark Rimmington Norman CD
Royal Canadian Legion member – 42 years
Canadian Armed Forces – 22 years
Canadian Fallen Heroes Foundation Directors
FOUNDER – Mark R. Norman
PRESIDENT – Chris Aanderson
SECRETARY – Julia MacKey
TREASURER – Dirk Van Stralen
DIRECTOR – Kristine Aanderson